DigitalRez is a market-leading provider of reservation systems for the tourism industry and has conducted a profound integration with PartnerSec APV. DigitalRez previously had integrations with access control systems, but these integrations often faced issues due to being local installations instead of cloud-based ones. With the cloud-based installations, availability, data security, and system updates are ensured. Read more here: DigitalRez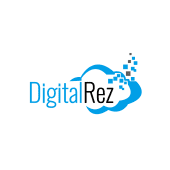 How is DigitalRez integrated with the CampTrac access control system?
When a hotel or camping guest makes a reservation with one of DigitalRez's booking system clients, DigitalRez automatically generates a unique 6-digit PIN code, which is sent to the guest via SMS and email. The PIN code is used on CampTrac Cloud system's online connected keypads to access the door to the guest's accommodation, as well as various facilities the guest is entitled to use. If the guest modifies or extends their stay, the validity period of the PIN code is automatically updated. Thanks to the uniqueness of each guest's PIN code, these codes are traceable and can be easily deactivated in case of any issues. When the guest uses the code for the first time, CampTrac sends a notification to DigitalRez's booking system, and DigitalRez sends a welcome SMS to the guest.
The advantages of this solution are its ease of implementation, simplicity of maintenance, complete traceability, cost-effectiveness, and a long-term sustainable approach.
Carl-Hugo Bellmark, Director of New Business – PartnerSec; "DigitalRez is completely dominant in their markets and is a partner we have long wanted to collaborate with. They have over 4000 customers in Canada, USA, Barbados, and Australia who will now have access to our cloud-based access control systems, payment systems, and visitor management systems. In partnership, we will offer our cloud-based access control system CampTrac along with our app to their customer base, which will elevate them to the next generation of access control systems with built-in payment functionality. The next step is to promote our platform to their customer base and assist their clients in achieving a smarter and more seamless access solution."
Become an integration partner today!
We want to explore possibilities with you – help us with our goal: To deliver the World's Best First Impression®.