The Functions of The Access Control System
Here you will find a function overview of the CampTrac access control system.
Please note that we do not show all functions here, so if there is a function you do not find in the list that you need, please contact us and we can see if we have the function you are looking for.
Cloud-based access control system
Thanks to the fact that the access control system is cloud-based, we handle all backups and upgrades automatically. The system is accessible via your browser. We guarantee that the system complies with Swedish laws and regulations (GDPR & Schrems II). The system is approved for delivery to Swedish municipalities and authorities.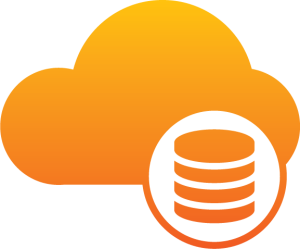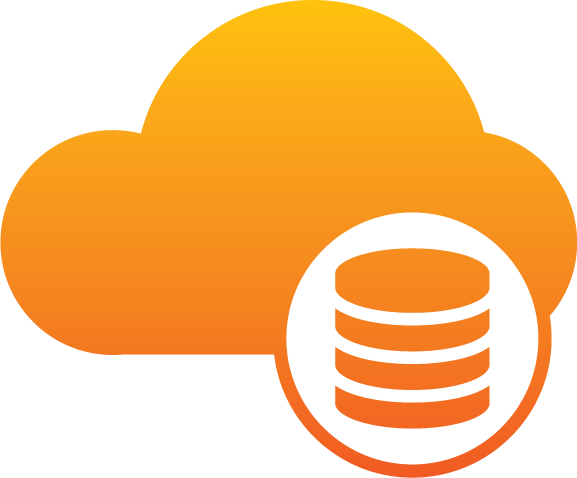 APP for opening doors
With the new APP, a user (a person who needs to open doors in one or more locations) can access doors and barriers with a simple press of a button. The user can also use a QR code that acts as an access card.
The APP is a so-called "multi-site" APP, which means that it allows users to have access to several locations (several CampTrac customers) in one APP. In this way, the user can have an APP for all locations where CampTrac is used.
SMS keys that open doors
The SMS Key™ are virtual keys (one or more) that you can send to a user's smartphone via SMS. The SMS Key™ appears as links on the user's phone that they click to open a door connected to the access control system.
The purpose of the SMS Key™ is to give a user access to one or more doors for a certain period of time without having to issue smart cards or give them physical keys.
QR keys
QR Key™ is a special QR code that acts as a key to open doors or barriers. The QR Key™ can be sent to a user's smartphone in an SMS or email.
The QR Key™ is very practical when you want to send a temporary key to someone.
Read more about QR keys here.
Online card readers
What is an online card reader? An online card reader is directly connected to our cloud service and everything in the card reader happens in real-time. What does real-time mean? It is that what happens in the card reader (people walking through doors, alarms, updates, changes, etc.) is sent to and from the cloud service directly.
These card readers need power and a network connection to work.
With these card readers, a user can open the door with card, tag, code, SMS key and the PartnerSec APP.
Offline card readers
What is an offline card reader? An offline card reader is not connected to any network and can control doors and barriers with only information stored on the access card or APP. CampTrac stores encrypted information in the user's access card or APP to open an offline door.
The card reader only needs power to work. The card reader has a built-in relay that is pulled and opens the door when a person presents a valid access card.
The offline card readers are ideal for places where there's no network or where security needs do not exist for real-time connected card readers.
Card readers with keypad
The access control system's card reader with keypad can be used in many different ways and is one of our most practical card readers.
The card reader reads access cards and tags with Mifare Classic and Mifare DESFire technology.
With this card reader, a user can open the door with a card, tag, code, SMS key, and the PartnerSec APP.
QR code reader
What is a QR code reader? A QR code reader reads QR codes and opens doors or other objects.
QR code readers are connected to our cloud service and help guests and visitors gain access to doors for a short time.
Our unique QR code reader reads both QR keys and Mifare Classic and Mifare DESFire cards (CSN).
The QR code reader is perfect to use together with our QR keys which are temporary keys to be sent to a user via SMS, email, or paper. Read more about QR keys here.
License plate camera
What is a license plate camera and how does it work in the access control system? A license plate camera reads the license plate on a vehicle and opens a boom or garage door if the license plate is entered into the access system.
A license plate camera is sometimes called an LPR (License Plate Recognition) or ALPR camera (Automatic License Plate Recognition).
In CampTrac, the registration plate is entered, and when the car or truck arrives, the camera reads the license plate and checks with CampTrac that the vehicle is allowed to pass.
Battery-powered hotel locks
What is a battery-powered hotel lock and does it work? A battery-powered hotel lock opens the door if the user's card is programmed to do so.
The hotel lock is an electric lock that gets its power from the batteries and has a built-in card reader.
The hotel lock works well for both hotel rooms and conference rooms.
Multi-lingual support
CampTrac is an access control system that is easily translated into any language. The translation tool is built in.
The access control system has built-in multi-lingual support, which makes it very easy to translate.
The CampTrac administrator selects the language at login.
As standard, CampTrac is available in English and Swedish. There is no cost to translate the system as CampTrac lets the administrator do so themselves.
Multi-site
With CampTrac's multi-site functionality, a larger business can create its own so-called facilities in the system for its various local offices, and at the same time retain overall control.
With these facilities, every business that has its own facility gets its own world. In the facility are their users, settings, integrations, and much more.
Main administrators see all facilities (so-called helicopter view), while local administrators and users see only their own facilities and the data that belong to them.
Each facility has its unique settings, integrations, SMS & E-mail, users, and more.
Open architecture
CavVisit's ability to easily integrate the business' existing system means that visit processes can be automated and the business' existing investments in systems can be used in the best way. With CavVisit's modern RESTFul API, integrations can be developed in a couple of days and used for several years.
REST API
The access system has a full-scale RESTFul API that allows you to create users, access cards, APP users, SMS keys, QR keys, PIN codes, and much more.
The RESTFul API enables real-time functionality which increases security and simplifies the administration and further automates the management of users and their cards (physical cards or virtual cards).
Integration to other access control systems
One of CampTrac's many strengths is that the system is easily integrated into other access control systems. This allows CampTrac to take advantage of investments already made and allows users to use the features of CampTrac together with their existing access system.
The CampTrac access control system has multiple access systems integrated and can open doors with QR keys, SMS keys, and APP.
Evacuation system
The evacuation system is an automatic evacuation system that sends personalized messages to all people (visitors and employees) in the facility with self-service links where they update their own evacuation status as well as attached instructions and interactive maps.
The cloud-based evacuation system is safe, simple, and easy to use regardless of how many buildings or facilities you want to secure.
Encryption
The CampTrac access control system is designed from the ground up with so-called "end-to-end" encryption. This means that sensitive data handled in the system is encrypted in all modes except when it is displayed on the user's screen.