What is a self-registration kiosk?
CavVisit offers several types of self-service kiosks that are tailored to handle different visitor processes and visitors. These kiosks are equipped with various functions and technologies, such as touch screen, PC, QR reader, visitor badge printer and steel keyboard. With user-friendly interfaces, visitors can easily register and check in without having to wait for staff. The versatility of the kiosks makes them ideal for a range of industries and businesses, including businesses, hospitals, hotels, museums and more.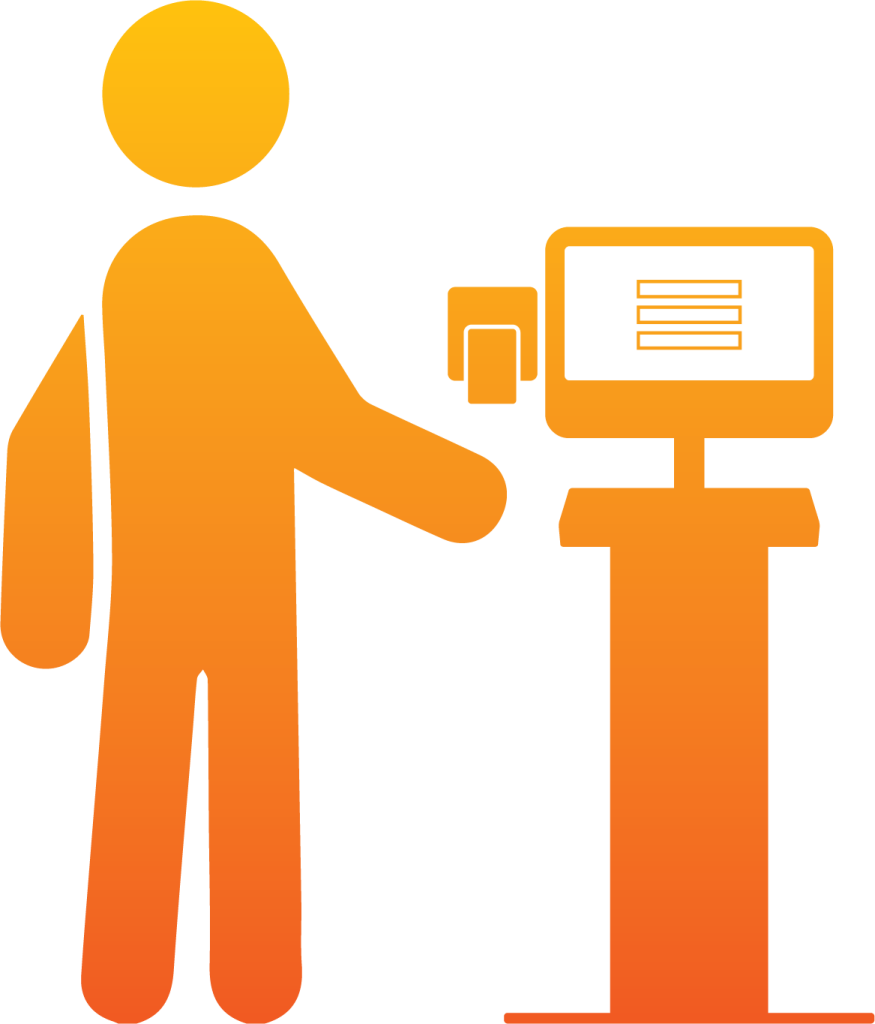 Advantages of the CavVisit self-registration kiosk
Smooth Visitor Registration and Check-in: CavVisit self-service kiosks offer smooth and fast visitor registration. Visitors can easily enter their information on the interactive touch screen or use the QR reader to scan their pre-booked QR codes. This reduces queue times and eliminates manual data entry, leading to an improved visitor experience.
Customized Solution Options: By offering several types of self-service kiosks, CavVisit provides flexibility to adapt the solution to each customer's unique needs and business. Whether it is a simple visitor registration or more advanced features for security checks, the kiosks can be configured to suit any scenario.
Increased Efficiency and Productivity: Self-service kiosks reduce the need for manual administration and free up valuable time for your staff. They can focus on more critical tasks, which leads to increased efficiency and productivity within the business.
Improved Security and Privacy: By using the kiosks for visitor registration, the risk of incorrect information and incorrect check-ins is reduced. In addition, they ensure that sensitive visitor data is processed securely, which helps to protect visitor privacy and comply with applicable data protection laws.
Professional Image and Impression: The self-service kiosks give your company or organization a modern and professional impression. Visitors are impressed by the smooth and innovative check-in process, which in turn strengthens the brand and contributes to positive reviews and feedback.
With CavVisit Self-service kiosks, you get a flexible and adaptable solution for visitor registration and check-in. They offer a smooth and efficient visitor process that increases productivity and improves the customer experience. In addition, they give you a professional and modern impression that strengthens your brand. Take control of your visitor management system today and create an impressive visitor experience for both visitors and staff. Contact us now and let our self-service kiosks take your business to the next level!
Do you want to book a free demonstration of our visitor management system?
We offer a free demo to anyone who is interested. Contact us to book an appointment today!